Welcome to the LIONS Season 2022!
There is a lot to tell you about in our first newsletter for the season…
I would like to introduce myself, Perdita Yarwood. I'm the newly appointed Club President for the Lions. I have a long standing association with the Lions, starting in2012, with 4 of my 5 boys playing for the Club.
I have held various roles, includingJunior parent, Team Manager roles, Club Secretary, Senior parent, pseudo photographer (by no means professional – at this stage!), supporter, volunteer and now President – and Im excited to bring my experiences to this new challenge.
I would like to thank my predecessor, Matt Lemmers for his dedication, effort and
hard work.He's still a huge part of the Lions, by continually helping our Junior program and volunteering his time around the club.
As we get ready for Round One on Saturday 2nd April – welcome to our new players, families and sponsors and those returning. We are thrilled to be entering another year of footy at "The Den".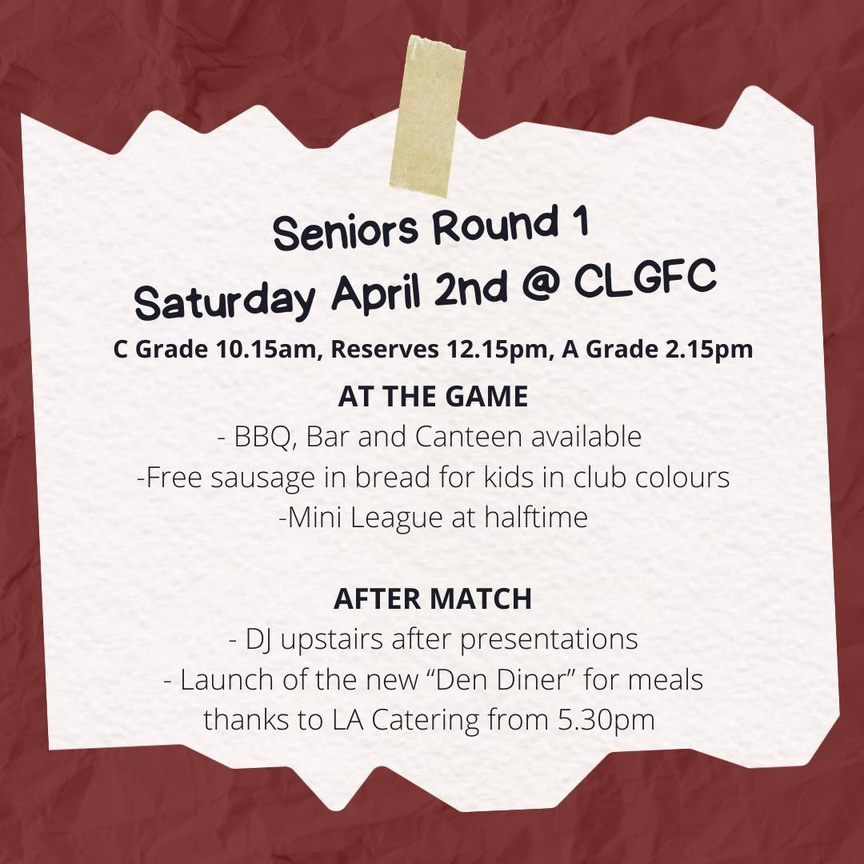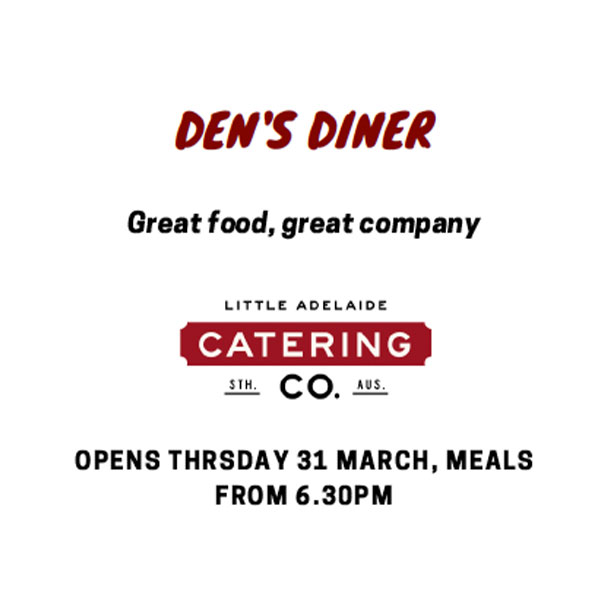 I am delighted to announce some new faces to our Committee as well as some long time members, who continue to work to keep our club up and running successfully.
Please reach out to any of the committee members – we'd love to hear from you.
As always, clubs don't operate without the support of helpers. If you are able, please reach out and assist wherever or whenever you can. It takes a "village" to run a footy club.
To receive future editions of the 'Lions Roar" in your inbox, please email secretary@clgfc.com.au
Junior news
We are excited to announce that in 2022 we are fielding CLGFC girls teams. Girls footy is a must have at our club and we're looking forward to growing our development in this area.
We're also putting a call out for any boys looking to join our awesome club. There are vacancies in all age groups.
Please contact Peter Callaghan 0413 023 518 for information on our
Junior footy program.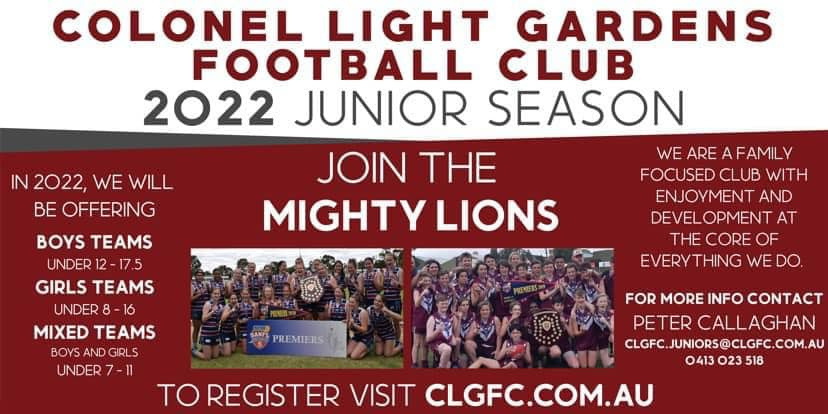 Senior news
This season, the Senior group welcomes a number of new players toThe Den.
We are fielding A, Reserves and C grade teams and they are once again led by Head Coach, Chris Drage.
I would also like to welcome our newly appointed Reserve's Coach,Brenton Wortley and C Grade Coach, Mick Sandercock.
Collectively, all three coaches have been working together during pre season to set the boys up for an awesome year of football.
We are always on "the hunt" for new players.
Please direct any player enquiries to our Football Director, Dean on 0402 461 800
All fixtures and results are available by downloading the GAME DAYAPP.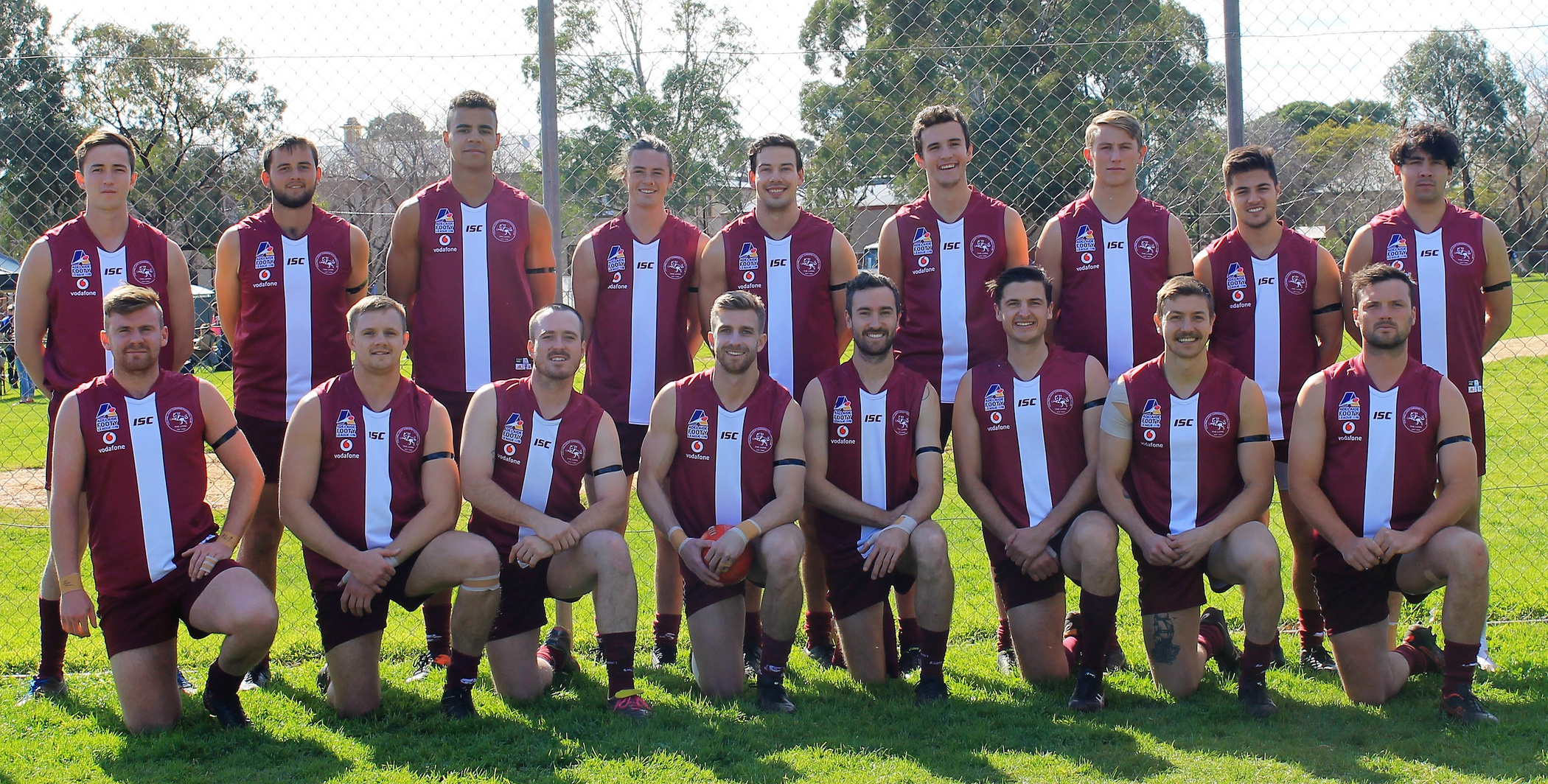 What's On
Save the Date
Rd 1, 2 April Home Game/Season opener
Rd 3 , 23 April Anzac Round
Rd 5, 7 May Ladies Day
Rd 7, 21May Sponsors Day
Rd 11, 18 June Roast n Reverse Raffle
Rd 17, 30 July Quiz Night
We need You
Calling out for donations for our Quiz Night
Are you interested in helping our Events come together?
Clubs don't survive without raising funds to keep the players on the field and clubs operating financially.
Please contact Lisa Drage 0402 852 136 if you can help in any way.
CLGFC Wine Drive 2022
We are launching our 2022 Lion's Wine Drive.
An exciting opportunity to stock up on your wine supplies at home, while supporting your club.
There is a fantastic wine list for you to choose from including sparkling, White, Rose and Red varieties.
Order form is attached.
Please ensure orders are submitted by 30th April to lock in your favourite wines.
Merchandise
Our merchandise is now online.
Our store is now open, be sure to purchase your Lions Merch for 2022!
Shop closes 18 April, with delivery expected week of 13 May 2022
Shop Now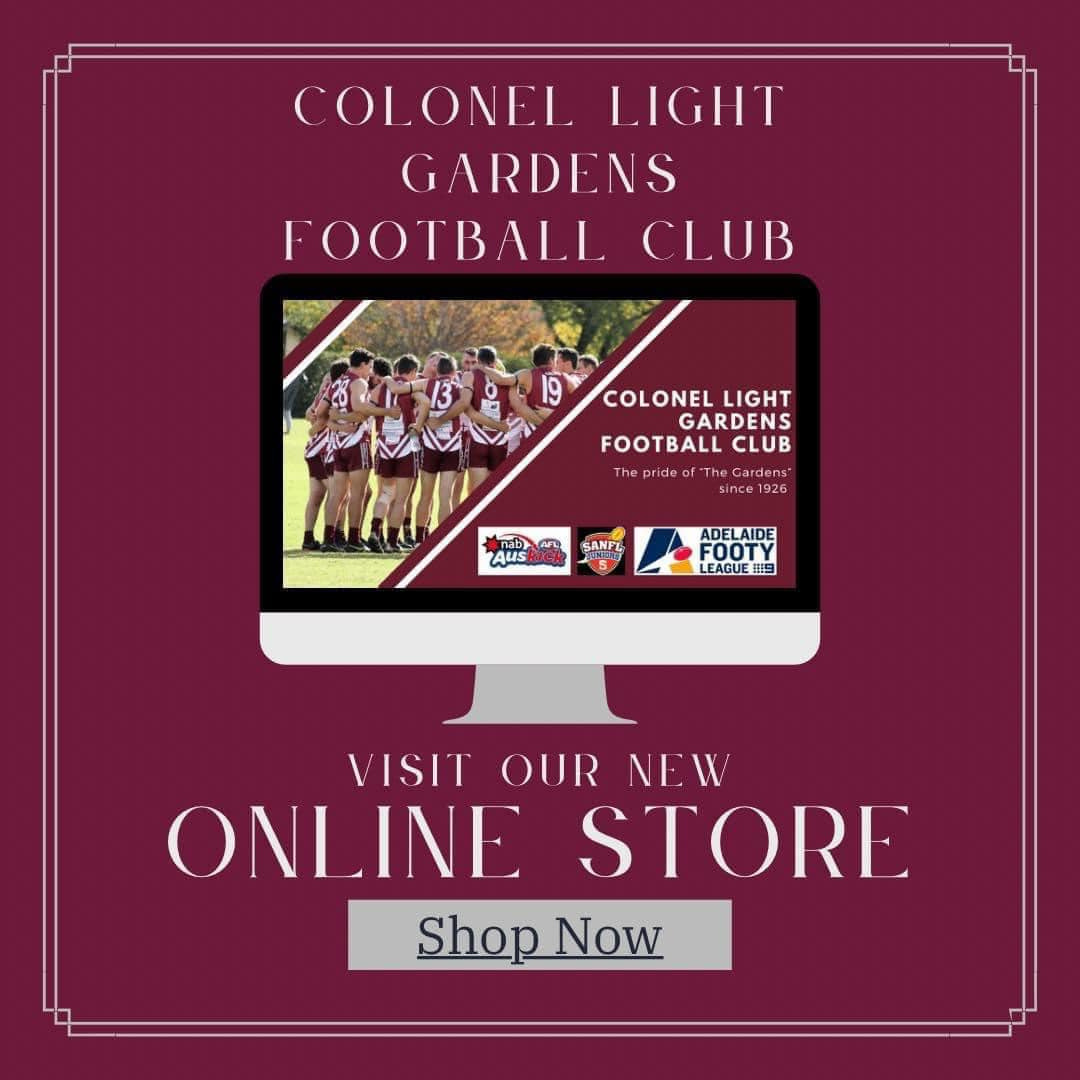 Sponsors
Do you want to join a club with an exciting future?
We have various sponsorship options starting from as little as $400 as a player sponsor.
Our club relies heavily on our wonderful sponsors. To obtain a copy of ourProspectus and to get involved, please contact any Committee member or reach out to Shaun Wilson to find a sponsorship package to suit your needs.
Watch out for next edition of the "Lions Roar" to learn about our amazing Sponsors for 2022!